Planning to start an online business? Or taking your offline brand into the digital landscape?
An eCommerce platform is what you need to showcase your offline business to the online world. Now you must be wondering how to choose the right platform for your business?
Well, the eCommerce platform you choose will have your online storefront hosted on and hence will play an important role on your business growth.
You don't want your website visitors to see your storefront not functioning right. No matter what stage of business you are at, the main factor of success is the eCommerce platform you choose.
But choosing the right eCommerce platform is not as smooth as it sounds. In fact, you can say that it's one of the most important decisions you need to make at the beginning of your eCommerce journey.
We're here to help you out with choosing the right platform. In this blog, we're going to list down the features you must consider while choosing your eCommerce platform.
But before we dig in to the main part of the blog, let's know the basics first!
What Are Ecommerce Platforms?
An eCommerce platform is a platform that an online store chooses to handle all their merchant's buying needs and the seller's needs.
Some of these buyers and sellers want to include product pages, reviews, transactions, customer support, and returns as well. The business owners must choose the best eCommerce platform according to their unique business model and growth plan.
Let's now discuss the different types of eCommerce platforms that can help you evaluate the best option for your business.
Different Types Of Ecommerce Platforms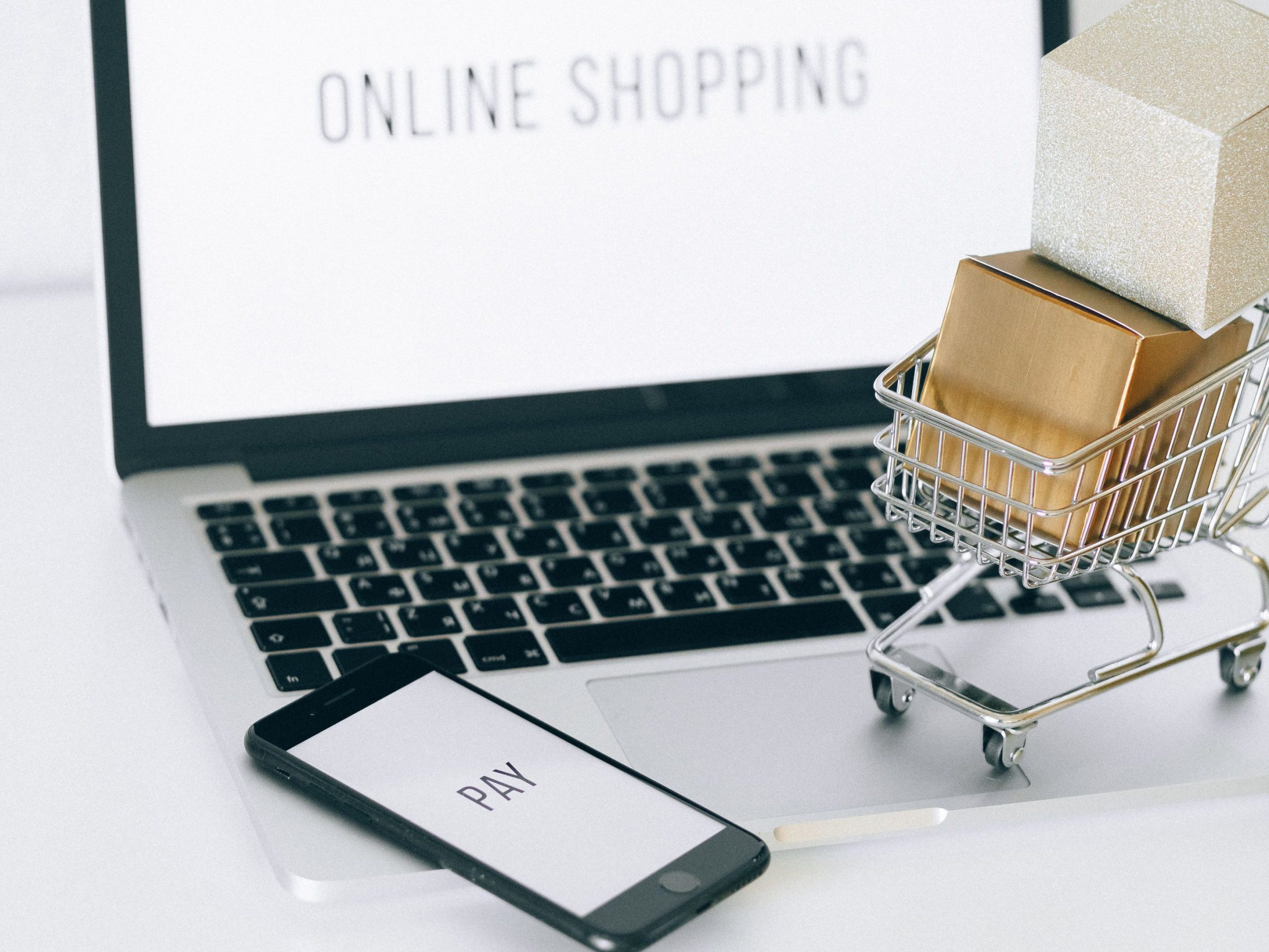 There are majorly 3 types of eCommerce platforms. Let's have a look at them.
B2B Ecommerce Platforms
Business-to-business or b2b eCommerce platforms sell products online from one business to another. In other words, this type of eCommerce platform deals with selling products in wholesale or bulk.
B2C Ecommerce Platforms
A lot of e-commerce platforms are business-to-customers nowadays. The businesses put their products online, allowing the consumer to purchase the products from the comfort of their home. This also saves them some precious time.
C2C Ecommerce Platforms
Customer-to-customer eCommerce platforms work when a customer purchased something and now wants to sell it again to other people. eBay is a good example of this type. The consumer can upload images of the product and sell it online.
8 Features To Consider While Choosing The Best Ecommerce Platform
Before you choose the perfect eCommerce platform for your business to make your eCommerce website stand out, you must consider the following factors to check if the platform matches your business needs or not.
1. User-friendly Interface
When choosing an eCommerce platform, you must ensure that it has a user-friendly interface for website creation.
To find the best and most user-friendly eCommerce platform, you must test several platforms. You must look for a platform that lets you create product pages and also blog posts.
This feature may come in handy when you decide to improve your website search results with SEO-optimised articles. Starting from the basic editor that enables you to customize the whole look of the page to creating new pages – all should be easy to manage.
2. Mobile-friendly design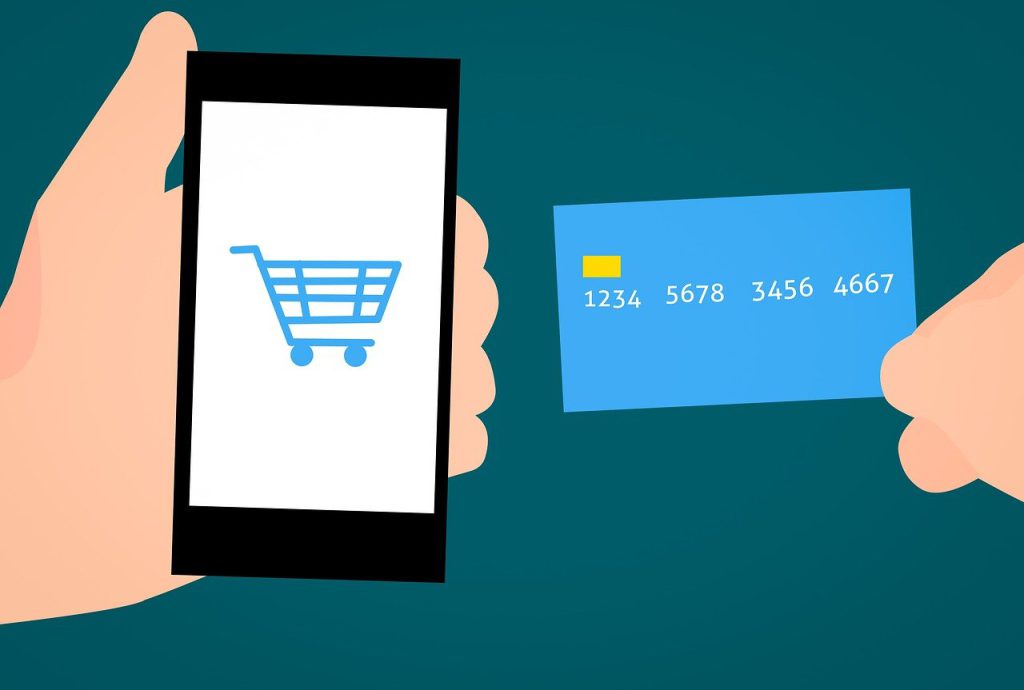 In the modern marketplace, most eCommerce customers rely on their mobile devices to search for and buy a product. According to many surveys, mobile devices were used in 56% of all online purchases that took place in 2020.
So, you can well imagine the demand of mobile shoppers.
Customers want to browse online stores on their mobile phones, so it becomes necessary for you to have a mobile-friendly interface for your eCommerce website. You must ensure that your web design is automatically modified according to the screen size of mobile phones to keep the customers happy. Make sure all the templates, offer pages, and so on are completely mobile-optimized.
3. Efficient Inventory and Order Management System
A store management system is the core of any eCommerce website. The product management system of the eCommerce platform should let the admin upload products and manage listings of the products.
Your eCommerce platform should have an order management system for processing customers' orders. The platform should have a return management system also that allows you to take care of your return policy.
4. Multiple Payment Gateway options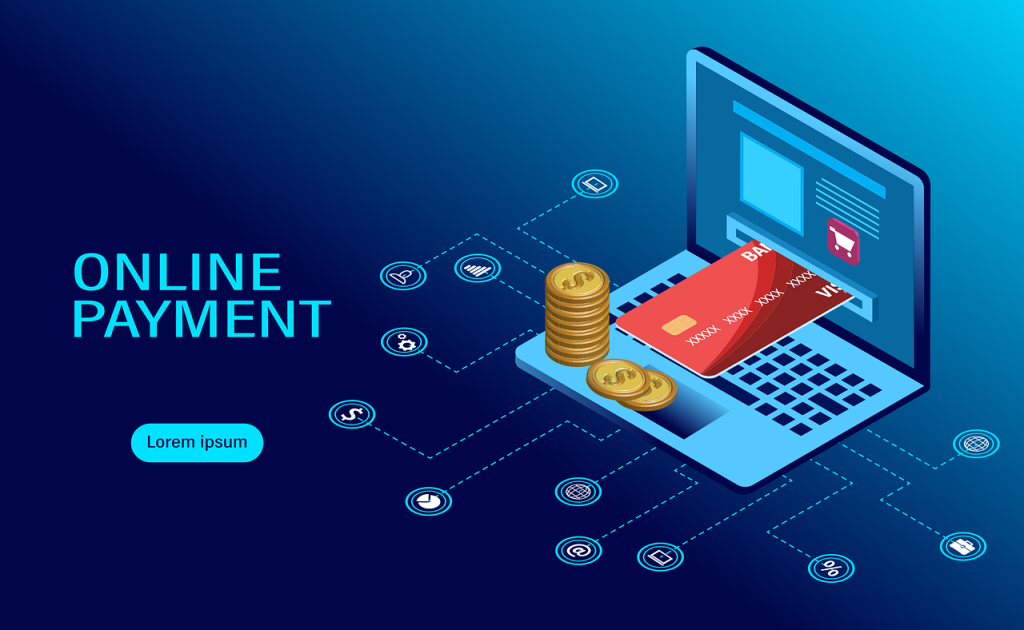 Your eCommerce platform should consider the currencies you operate with, the payment methods your customers prefer, tax systems, and other payment factors.
You must ensure that your eCommerce platform should use multiple payment gateways for you to choose from. You can also learn which third-party services you can integrate with your platform to expand its opportunities.
5. Transaction Safety First
Your eCommerce platform should protect your customer's information at any cost. Data leaks can have devastating effects on your business, hence, it's crucial to make sure your eCommerce platform offers safe security options.
You must also make sure that your eCommerce platform protects your transactions too. Your eCommerce platform should also have types of files that let a browser securely process sensitive transactions.
6. 24* 7 Technical Support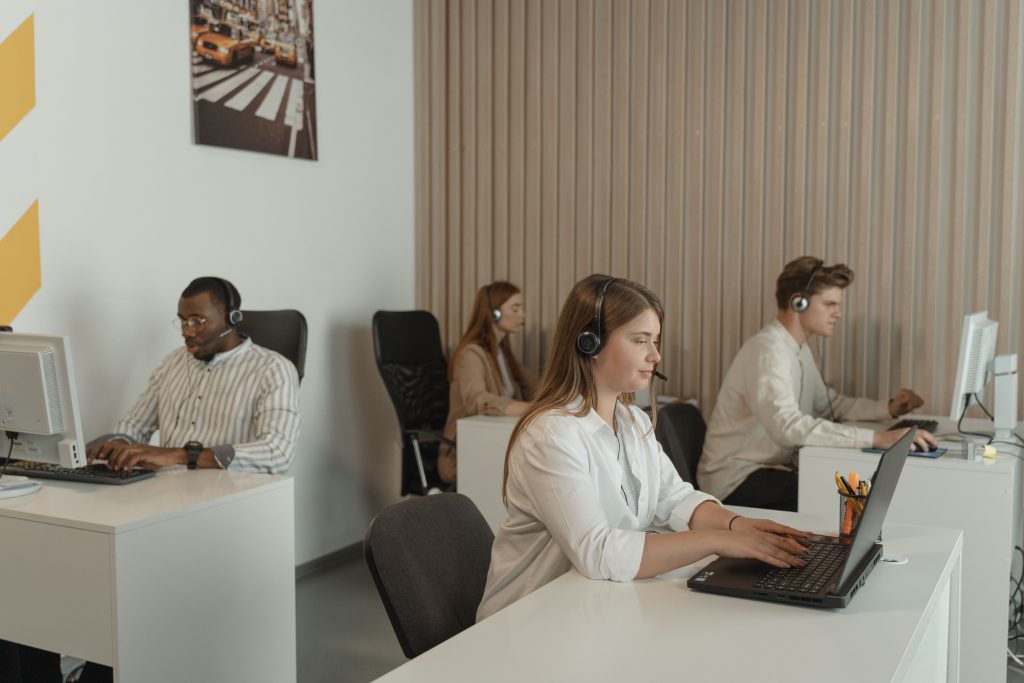 There are chances that you might face certain technical issues on your business's website. Good support from the eCommerce platform can help you troubleshoot these problems and reduce downtime.
Your e-commerce platform should have properly answered FAQs, how-tos, and guides that can walk you through the main issues. You must learn more about getting in touch with the support team of the e-commerce platform.
7. Integrations!
Integrations and plugins are another important part of an eCommerce platform. All platforms do not provide integrations and plugins. So, it's important to check what integrations is your eCommerce platform offering based on your business needs.
Integrations of email marketing tools, payment gateways, 3rd party tools are quite popular plugins to use. Apart from these, some platforms even offer extra plugins to help you in growing your business.
8. Pricing & plans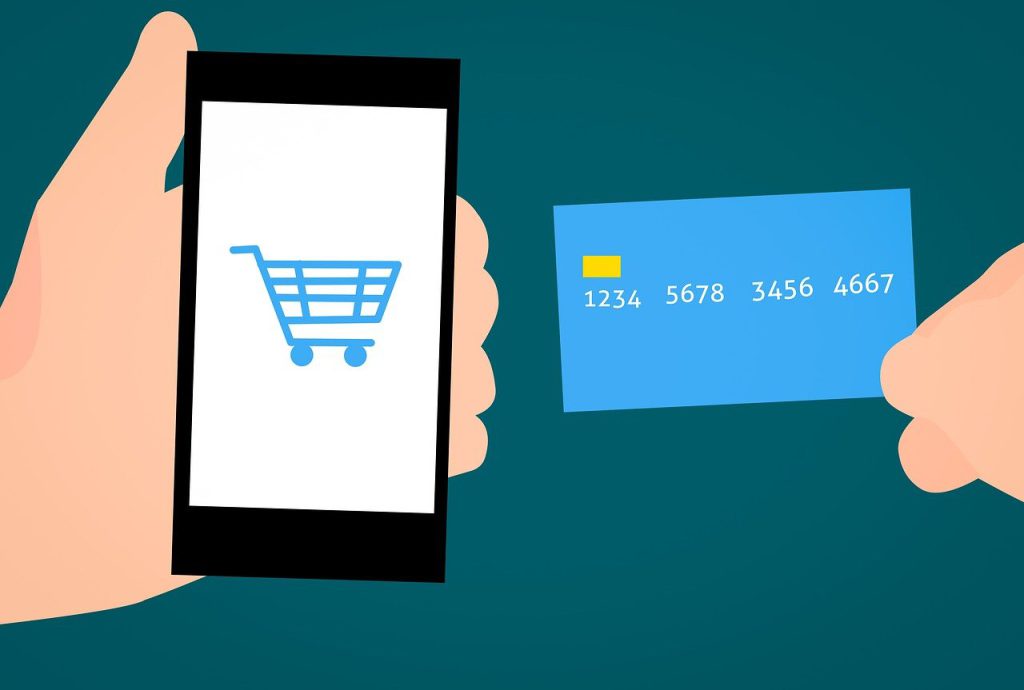 Most businesses choose their platforms based on the above mentioned criteria and when they reach the buying part, they back out! This mostly happens because most people consider pricing to the the least important part of an eCommerce platform.
There are many platforms available in the market that offers top-class features and best among all but the pricing kills the mood.
Fix a proper budget and then choose your platform.
Top 3 Ecommerce Platforms
Here are some eCommerce platforms you can choose from and grow your business's online platforms.
1. Shopfunnels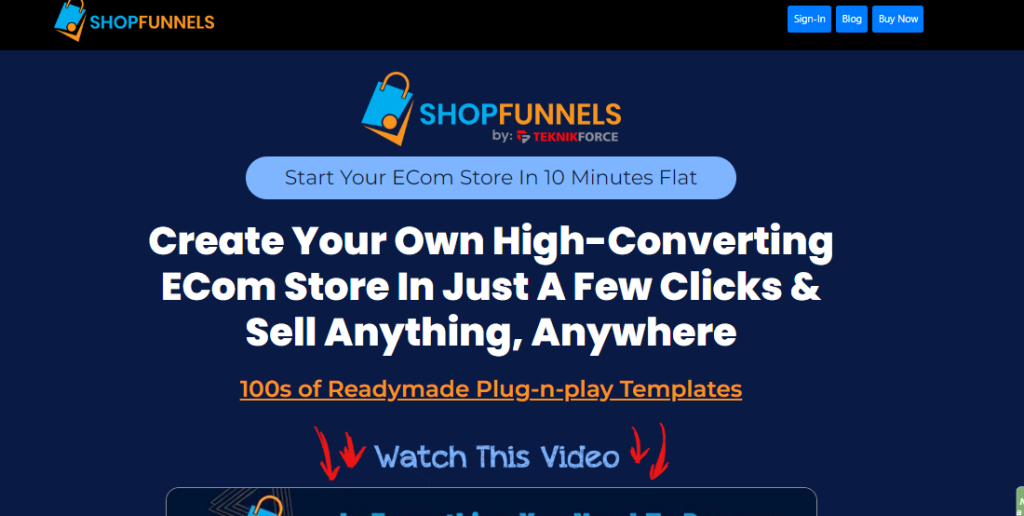 To build a seamless e-commerce website for your business, you must invest in an eCommerce website-building tool. Investing your hard-earned money on expensive and inefficient tools is of no use.
ShopFunnels is a super-affordable and efficient tool that can make your job easier.
ShopFunnels helps you create a high-converting store to sell your products in just a few clicks. Go through the following features of Shopfunnels and invest in this amazing tool to grow your business.
ShopFunnels Features:
Works with dedicated domains
Sales boosting plugins
Easy-to-use
Abandoned cart reminders
Integrates with any payment gateway
No profit-sharing
A/B testing
Creates variants of your products
Supports Zapier & Integration
100% GDPR compliant
Affordable ($67/year)

2. Shopify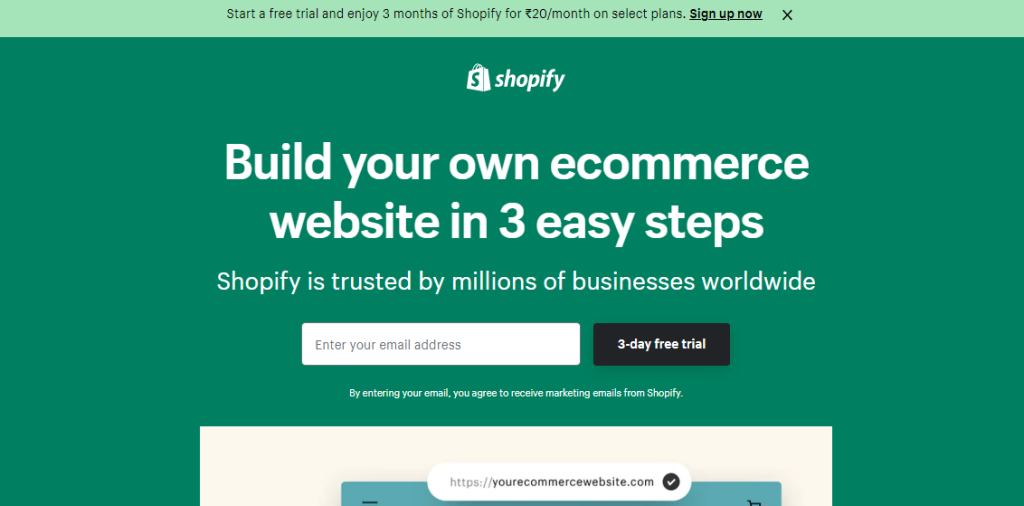 Shopify platform comes with complementary tools and features for multichannel selling, so you can sell directly through your website. You can choose from over 100 paid and free themes to get your store up.
The eCommerce platform handles payment processing with low transaction fees and can help you get products into customers' hands easily. Many powerful apps work seamlessly as part of the Shopify ecosystem.
Shopify Features:
Email marketing service
Native tools
SEO optimization
Inventory updates
Easy-to-use

3. Woocommerce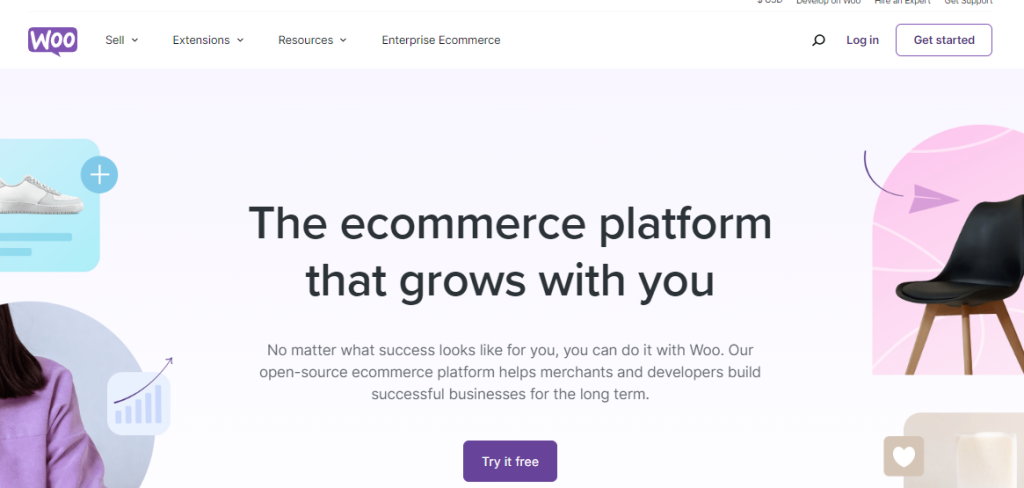 Woocommerce is an eCommerce platform that is familiar to those who know WordPress. Many of the selling features on woocommerce are simple. WooCommerce's unreliability sometimes makes it difficult to build an online store.
Woocommerce Features:
A good option for WordPress users
Open source
Highly customizable
WordPress plug-ins
Active developer
How To Decide Which Ecommerce Platform Suits Your Business?
Always remember, choose a platform that not just fulfills your current business needs but also fulfills your future requirements. Refer to all the points mentioned above as you build a great eCommerce website for your business.
Use an eCommerce website builder to make your tasks easier. Our recommendation would be Shopfunnels as it consists of all the features mentioned above that the best eCommerce platform should have.
In recent times, Shopfunnels has gained the reputation of being a good e-commerce platform. It is a unique retail eCommerce platform that works with the view of building a great e-commerce ecosystem.
So, which eCommerce platform are you going to buy today? Share your thoughts in the comments below.
54
0
0
cookie-check
How To Choose The Best Ecommerce Platform For Your Business