Are you planning to start your new eCommerce business?
ECommerce shipping & fulfillment is something you must not ignore, especially if you're just starting out. Not many businesses understand the fact that shipping and handling costs are the top reasons for shopping cart abandonment. After you find the right eCommerce niche for your business, it's time to look into the shipping and fulfillment options.
In the last two decades, e-commerce platforms have contributed a lot to substantial growth in online retail. Without a good understanding of eCommerce shipping and fulfillment, it is impossible to run a successful eCommerce business.
Here we are going to discuss what is eCommerce shipping and fulfillment and step by step guide to it.
So let's get started.
What Is eCommerce Shipping?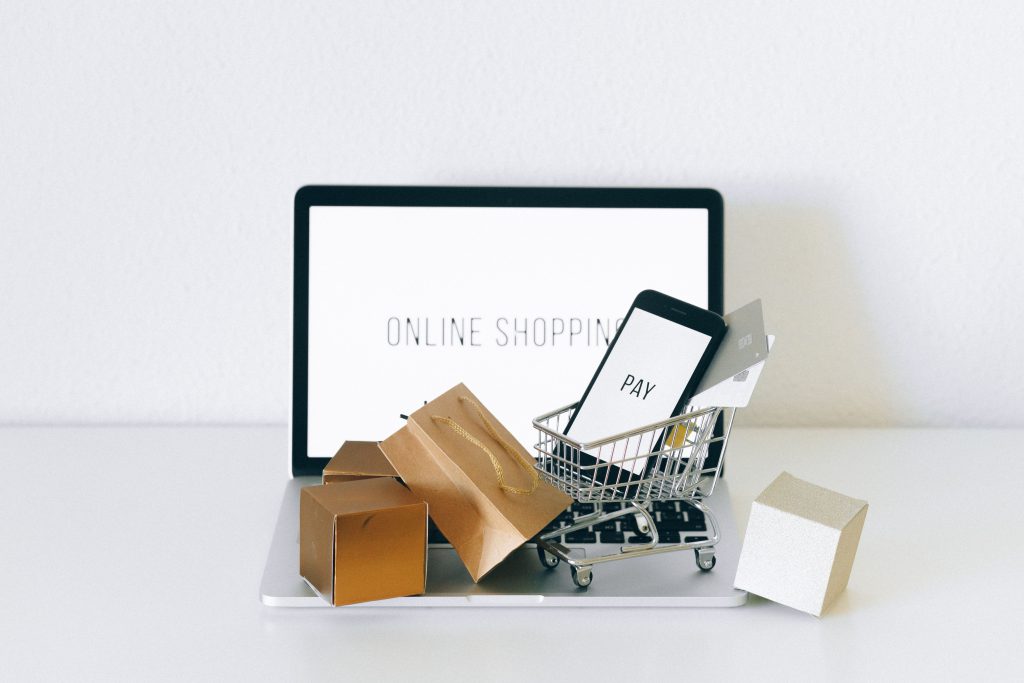 In very simple terms, eCommerce shipping is the process where the products that are ordered online are delivered to the buyer at their provided location.
Direct-to-consumer brands rely on several online channels for sales, management as well as handling delivery logistics. The eCommerce shipping process encompasses everything from receiving and processing orders to picking, packing, and shipping it for delivery to the customer's doorstep.
After you receive the order, you must make sure you have the inventory in stock and then verify the customer's shipping address along with any other information that might be attached to the order.
Finally, the products will be picked, packed, and prepared for delivery.
Logistics companies play a vital role in the success of any e-commerce business, as customer satisfaction is quite dependent on the handling of the shipment. Packaging and safe delivery of the items ordered is a factor that keeps the consumer happy and coming back for more.
Shipping is one of the most essential components of an eCommerce fulfillment supply chain and an integral part of the entire system.
The primary objective of your online business must be the timely and efficient delivery of your products to the end customers and therefore you need to understand the importance of eCommerce shipping along with the correct way of practicing it.
You need to map out a proper shipping strategy, and here's how you do it.
A Step-By-Step Guide To eCommerce Shipping
Many start-up online businesses tend to start with a simplistic approach to shipping. Starting small is fine as long as you plan it correctly.
While shipping is a powerful point of differentiation for your services, you can't just create a strategy and call it a day. You have to execute it as well both operationally and in terms of pricing strategy, which requires the coordination of multiple teams.
Here's a step-by-step guide to eCommerce shipping:
1. Assemble a good team
The first step to getting shipping correct is identifying the correct people to help make decisions about your strategy. You need to have stakeholders in the project, and create levels for each to be involved. The marketing team is responsible for communicating with your customers, while your web designers and developers ensure customers see the right shipping options surface at the right time.
2. Research shipping carriers and their services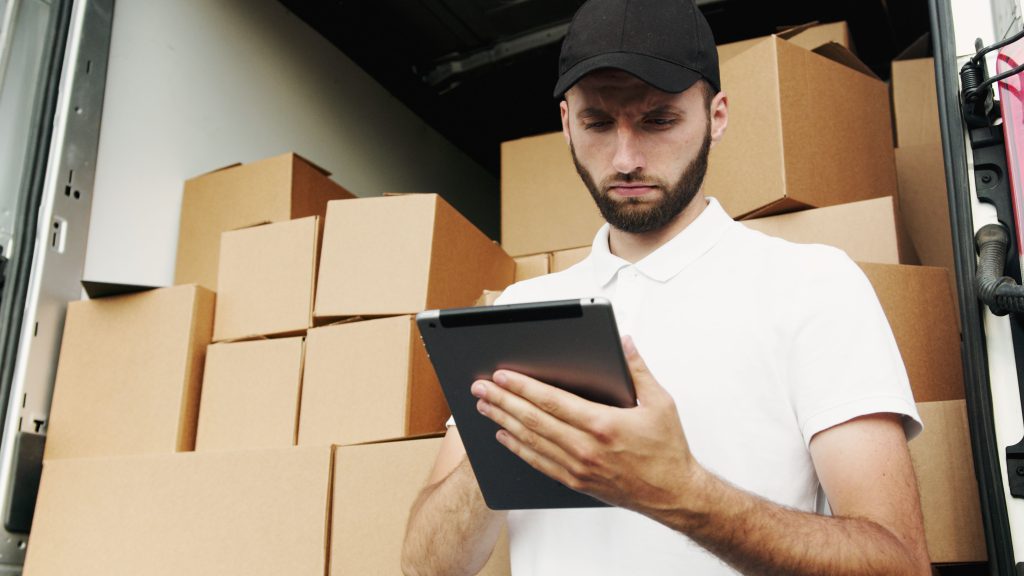 eCommerce businesses often require some additional services from carriers, which can include Insurance, parcel tracking, and flexible delivery options for receivers. You need to research and know all about such carriers so that you can plan a perfect strategy where your customers will receive their orders at the correct time.
There are other things to consider such as consolidation, and customs brokerage. You must find such a carrier or a combination of carriers that meet all your needs.
3. Consider the Destination
The further a package is going to travel, the more expensive shipping will be costing the receiver. The location must be checked and verified so that no loss can occur if the item is traveling a long distance. Proper care must be given to perishable or fragile items.
4. Don't forget the handling fees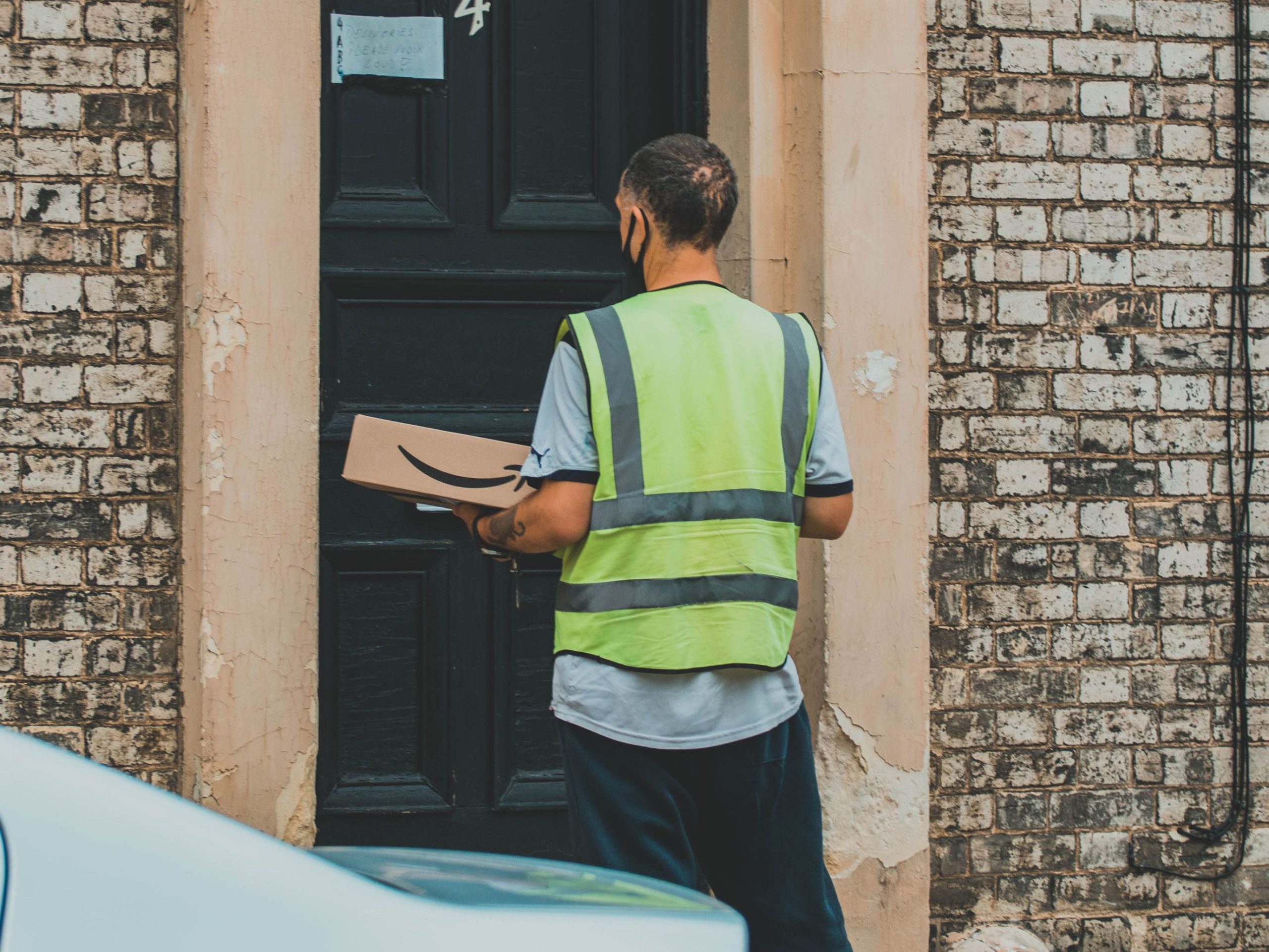 This is something most businesses ignore, but it is something you must care about. Handling fee includes the warehouse workers who move the packages around, generate shipping labels, and do other activities which go up to the fulfillment center. The cost of all of these additional steps must be tackled by you during the shipping process.
As it seems, the longer the distance between the eCommerce company and the customer is, the more the package will come into contact with multiple handlers, thus overall shipping fee is likely to increase.
5. Track your package
Just sending out the order is not enough. You need to keep a track of the order and make sure that it reaches the customer on the right time. It's not that you need to know where your shipments are at all times, but customers want to know this information.
Provide a tracking number so they can follow their shipment and receive updates on delivery times. That helps set expectations, and customers will appreciate this clear communication. Keep them in the loop with emails and texts.
6. Custom declaration and forms
If you are in an eCommerce business, there are high chances that you are going to be shipping internationally. While doing that try to pay attention to taxes and duties that the country has, where you are shipping your product as these rules can vary from country to country and can very well depend on the product as well.
Be sure to do all the relevant research on this matter and follow all such customs. If required, go to the country's official customs website and get a good look at the customs duty rate for your products and services in particular.
In addition to this, you must also, prepare the required documentation including a commercial invoice which is a legal document between the supplier and the customer, and an export declaration which is a form that you need to submit at the port of export. Along with this, make sure to include a certificate of origin as well.
7. Determine your return policy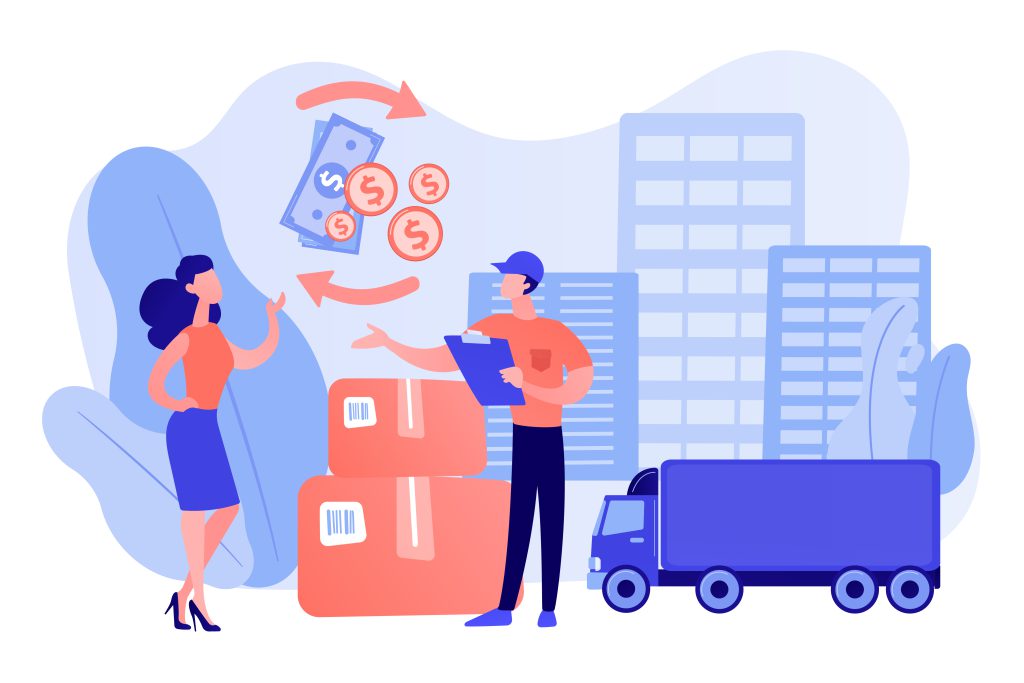 Although you want your consumers to always be fully satisfied with their purchase, there will be some products that are always going to be a challenge and might not be up to the mark from your customer's view. This can be anything, from sizes, colors, quality, and price drop to just state of mind.
Customer returns just can't be avoided so make sure to provide a proper return policy and mention it clearly on the screen. If you provide a good return policy, customers will be satisfied and remember your high-quality service the next time they shop from you.
What Is eCommerce Fulfillment?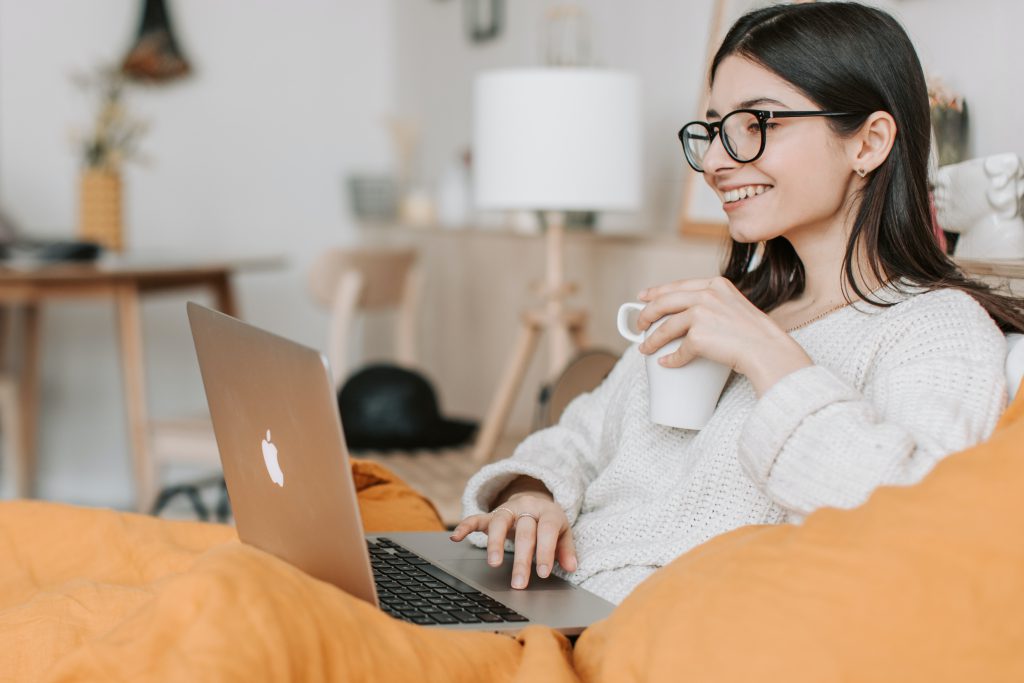 eCommerce fulfillment is the step after the item is ordered by the customer. It refers to the part of your eCommerce business involving operations post receiving the order. Your fulfillment process can include several things including getting products onto fulfillment center shelves.
It practically is the entire process behind getting an order delivered to a customer after they order it. This part tackles the receiving and storing of inventory, processing orders, picking the items, packing the boxes, and transporting the items to the customer's provided destination.
eCommerce fulfillment is an integral part of your business from the very start. As your business will grow, you will need to outsource to a 3PL, but at the start, you can be your fulfillment provider.
The best eCommerce fulfillment providers will make your online business run smoothly. Remember that outsourcing your fulfillment makes your business agile as it lets you minimize your expense and risk.
Here are the basic components of the eCommerce fulfillment process:
ECommerce store and fulfillment center integration
Receiving and inventory management
Order fulfillment
Returns processing
A Step-By-Step Guide To eCommerce Fulfillment
This is a very important step in eCommerce business as providing customers with their ordered items is the ultimate aim of any business. If you have such an online retail business, you must understand the basics of eCommerce fulfillment.
Here's how you do it:
1. Prepare the list of steps involved
As an eCommerce business owner, you must know what goes behind the scenes when a customer clicks on the purchase button. The range of workflow that takes place between the click of purchase and final shipment are:
Receiving inventory – Your business needs a steady supply of inventory in its possession so that all the orders could be fulfilled.
Organizing inventory – The inventory not only needs to be fully packed but organized as well. It must be stored efficiently for fast and effective eCommerce fulfillment.
Picking and Packing – After orders are placed, your staff will need to be dispatched to gather the necessary items. They will then get them packed and ready for shipping.
Shipping – This is already discussed, as after the order is assembled and packed, it will be dispatched to the customer at their destination in a correct manner.
Exchanges and returns – This is also an essential part of eCommerce fulfillment. The items that are returned need to be processed, reconditioned, and made ready for resale to avoid dead stock accumulation.
The first step towards eCommerce fulfillment is knowing all these steps and preparing a plan around them.
2. Focus on Inventory management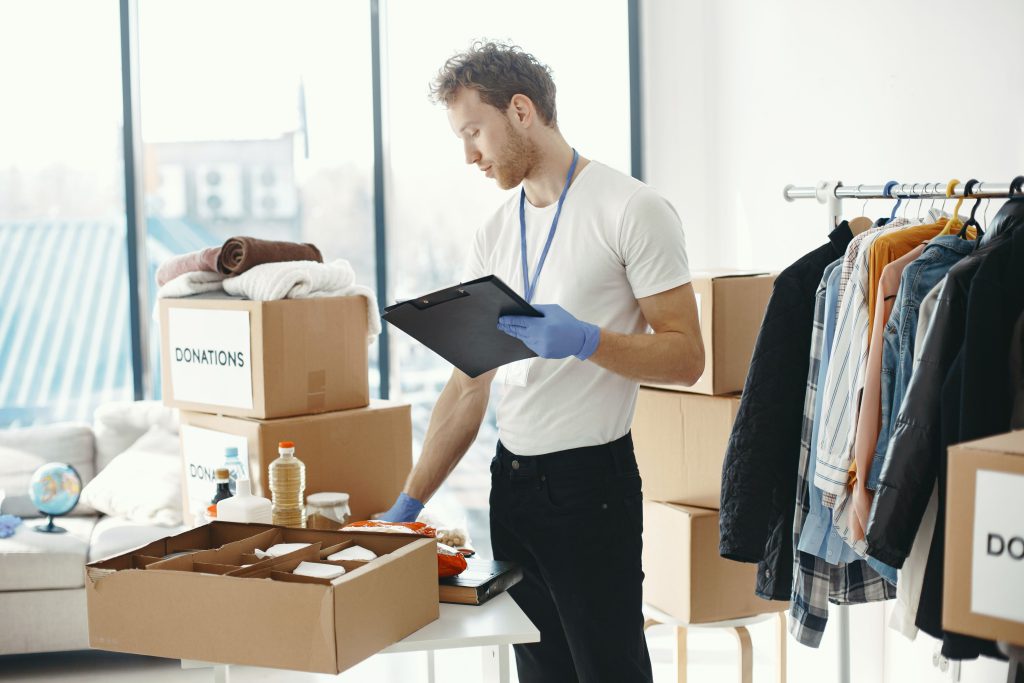 It is the storing, monitoring, and reporting of all SKUs that make up the product catalog for merchants. Managing inventory levels is a very important part of fulfillment as you will need it to meet demand.
Remember that avoiding excess inventory requires detailed forecasting, along with coordinating storage space to prevent paying for more than your business needs or running out of items.
If your inventory levels are wrong, it can result in stockouts or over-selling, both of which are harmful to the customer experience. You can however easily prevent it by integrating your inventory management system with your eCommerce platform.
3. Choose an eCommerce Fulfillment Provider
Nowadays several fulfillment service options are available for you. It will be a good idea to determine which one is the best for your eCommerce business model. It's quite common for online companies to start with in-house order fulfillment and then gradually evolve to a 3PL model.
It all depends on the size and growth of the company as those operating on a larger scale may quickly become overwhelmed with in-house fulfillment. Look out for these signs:
Fluctuating sales cycles
Business hits a standstill
Expanded customer base
If you feel these signs showing up in your business, it's time to switch to a 3LP model for eCommerce fulfillment services.
4. Use the correct Packaging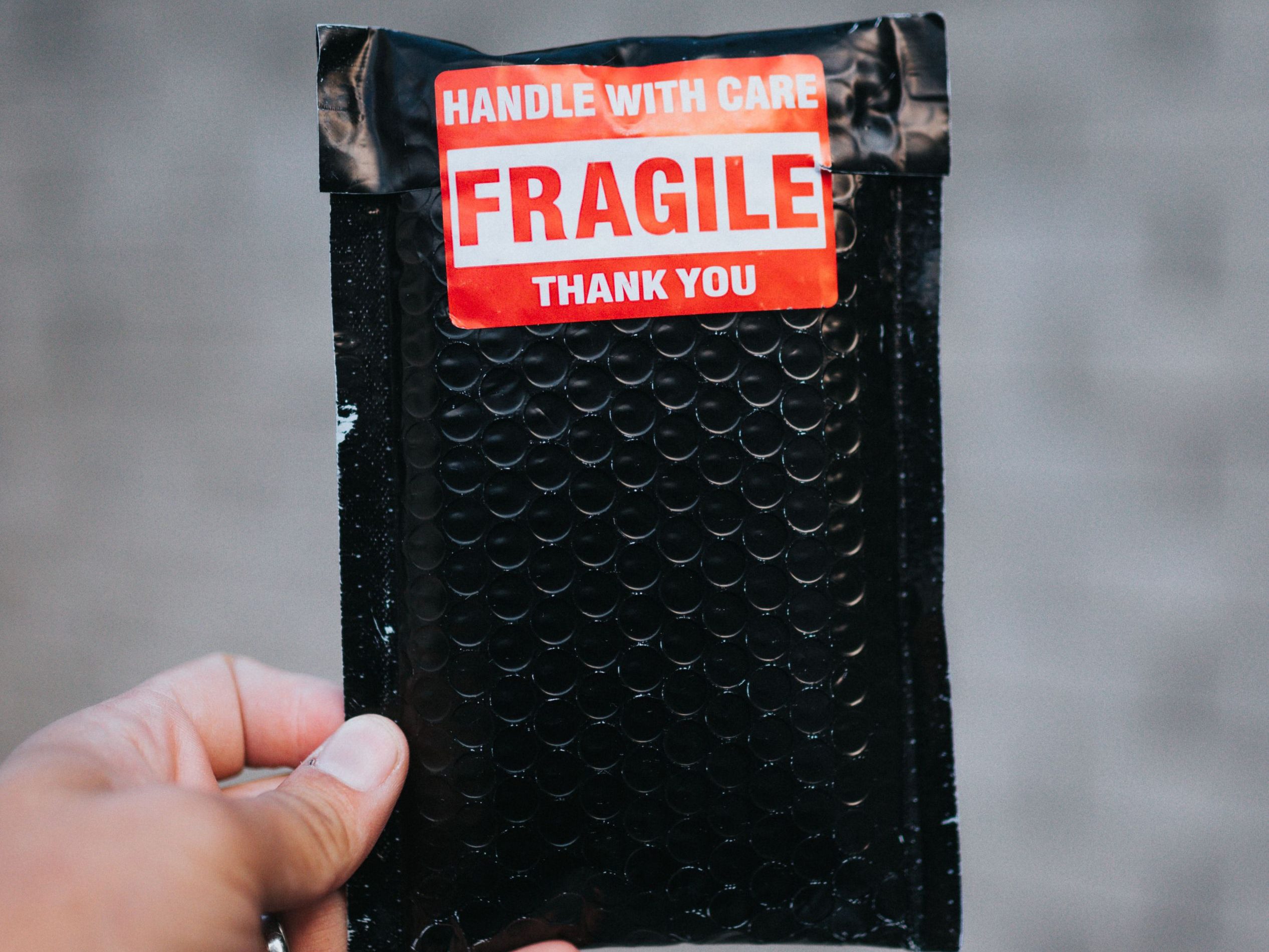 Choosing the perfect packaging for your items is very crucial when it comes to eCommerce fulfillment. A good packaging ensures your products reach the location of your customers safe and sound.
There are two types of packaging available- 1) choose standard packaging that are available in the market. 2) use your own designed package. The best suggestion would be to use your own designed package because packaging also determines your brand's identity.
Make sure your packaging is tight and must contain enough padding to keep them safe because no one likes to receive a broken package. Put a label of your brand on top of your package to increase brand awareness.
5. Location is the determining factor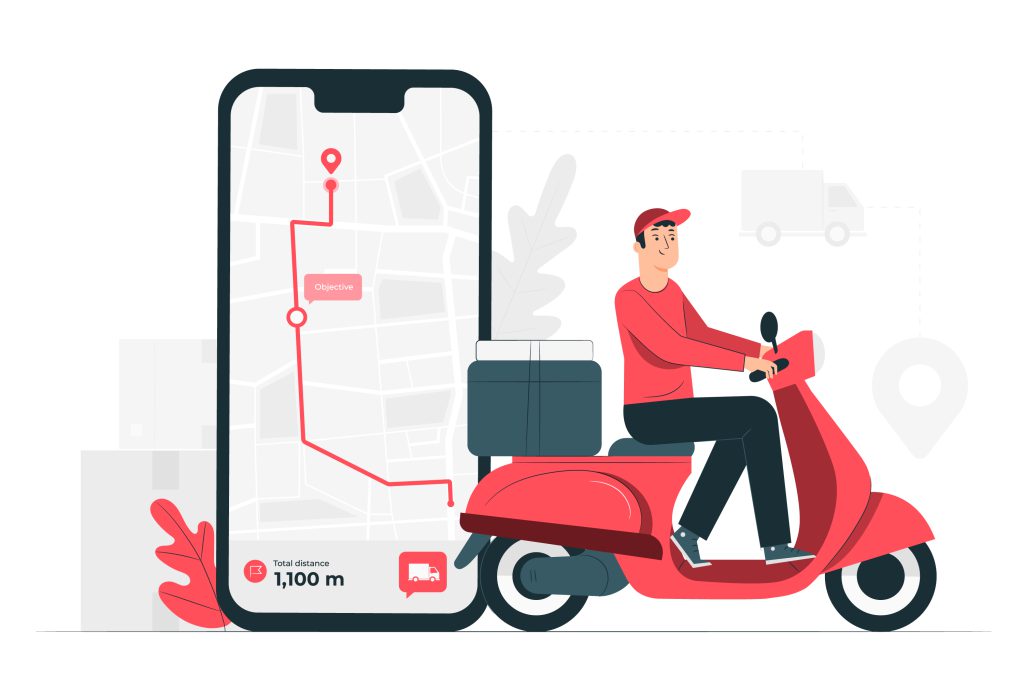 Location plays a keen role in the eCommerce business. The destination where you decide to fulfill online orders is the biggest determining factor when it comes to affordability and speed of shipping.
You must ensure that your fulfillment location is as close to your end customers as possible. Keeping transit times and shipping distances short will reduce all operational costs and will make it easier to meet customer expectations for fast delivery.
6. Optimize Your Logistics
As your product list grows and there is an increase in sales, logistics can be tough to manage. Things become quite challenging in case you're expanding to new regions or nations.
Go for a good Fulfillment Network that offers you great fulfillment consultancy on your logistics. Optimizing your logistics is a very important step in your eCommerce fulfillment services.
7. Send Confirmation Updates to Your Customers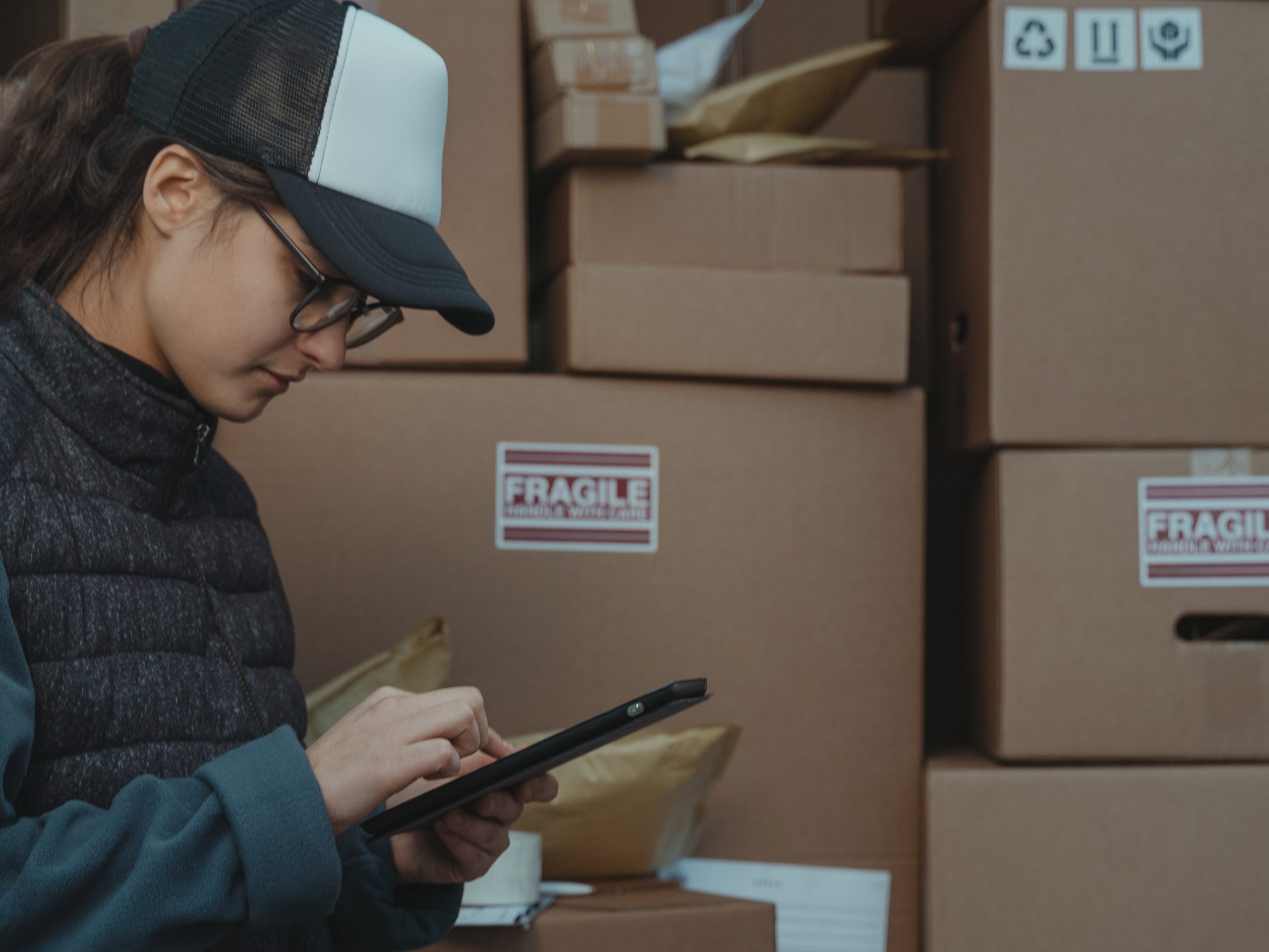 This is a very common but important step in your fulfillment journey. Modern technology has made everyone impatient. Your consumers want information about their orders immediately.
Checking the shipping status and tracking the delivery is part of the buying experience, which must be valued by your online business. You must send them all the updates and locations throughout the fulfillment process until the delivery is finally made.
8. Plan For Scalability
A long-term plan is a way to go when it comes to any business. Many eCommerce companies fail to plan for the long-term future and it costs them severely. So do not make the same mistakes. If you make decisions based on today's sales, it will end up hurting you in the long run.
When you're looking at different fulfillment solutions, partners, and strategies, you have to pick a direction that will help you scale in the future on demand. Use a combination of historical data and future predictions to make fulfillment decisions.
Even if they are estimates, it is still better than planning just for the present. Remember to keep updating these predictions regularly to ensure you're prepared for a future increase in orders.
Conclusion
eCommerce shipping and fulfillment are the heart and soul of any online business, without which the business cannot work properly. Even if your products are great and highly rated, if you fail at shipping and fulfillment, you will lose customers and their trust in your services.
You must know the basics of these to grow your eCommerce business. With these steps, you will be able to master this zone.
Have you ever faced any issues with shipping and fulfillment? Do you have any tips to improve shipping and fulfillment in the eCommerce business? Tell us in the comments.
Thanks for reading!
58
0
0
cookie-check
Beginner's Guide to eCommerce Shipping & Fulfillment