Did you just launch your online store?
Your job doesn't end here. It's time to roll up your sleeves and get ready to be familiar with the new marketing techniques.
While most people talk about being on social media to market your business, I believe promotion on the right channel is much more important.
Here's where having a proper marketing plan comes in!
A marketing plan will make it easier for you to control your expenditures and help you understand the market and what to expect. When it comes to online business, surprises are not good.
This is why, in this blog, we are going to discuss what a marketing plan is and a step-by-step guide to creating a proper marketing plan for your online store.
So let's get started.
What is a Marketing Plan?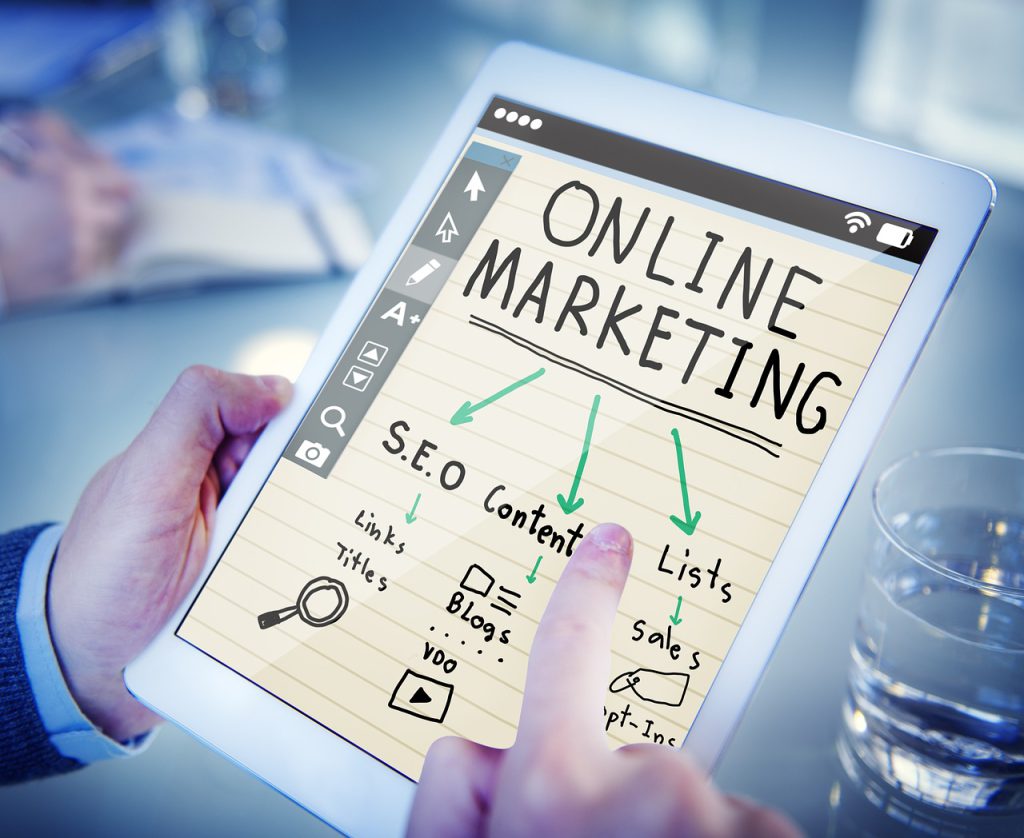 A marketing plan is a step-by-step guide made to direct your expenditure and efforts that you are about to put into your online business. It contains all the things you must do for your business, for it to flourish, along with how to do it, and most importantly, what to avoid.
When you own an online store, you need to identify your organization's competitors and their strategies, as well as the ways to counter competition to gain market share.
As an online store owner, you must ensure that the money you are spending on marketing is not going to vain and your online store is gaining profits from your marketing attempts. Your marketing plan also must include your marketing budget which is a detailed outline of your organization's allocation of financial resources.
Why do you need a proper marketing plan?
Imagine you've launched your online store. You have created a great eCom site with all the features that can get you more customers. Now what's the next thing you're going to work on? How will your customers get to know that you have an eCom store? This is where creating a marketing plan becomes essential.
Instead of trying out random ways and strategies to market your online store, you need to chalk out a detailed plan which will contain everything you would require for marketing.
Here are some reasons, why you need a proper marketing plan for your online store:
It informs and aligns the company so that all customer-facing teams are in sync and you will be able to improve and see through your marketing efforts.
It will assist in the growth of your online business by stating appropriate marketing ideas and you will be able to ensure that activities are aligned with the broader goals of your online store.
You will know clearly what works for you and your online business and get a proper insight into the market to help you with your online store promotion
It will help you to understand the market standards.
It will help you to make a detailed competitive analysis and know how your competitors are doing in the market.
It will clearly define the marketing objectives of your online business that align with the corporate mission.
It will help you to understand your budget and how you can use that budget to get the best results.
It will help you to identify the ways to beat your competitors.
Step-by-step guide on creating a proper marketing plan
Now that you know the importance of having a marketing plan for your online store, here is a step-by-step guide that will help you create a proper marketing plan for your online store:
1. Define your brand and value proposition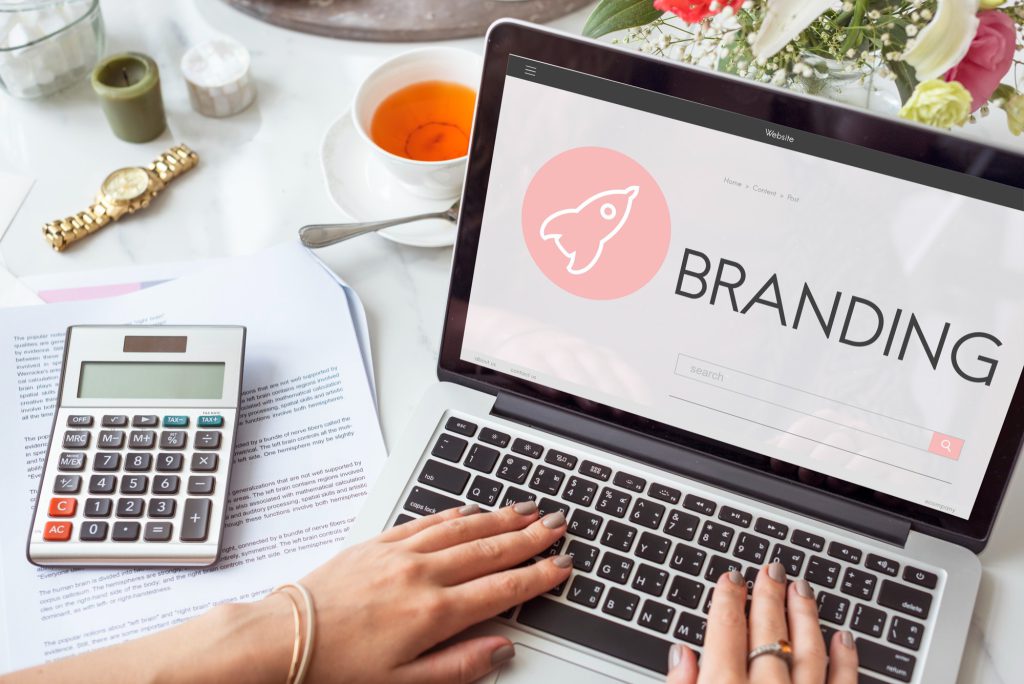 The first step is to define your brand. You need to document what your online store and brand are all about. You must have this ready to be able to use effective storytelling in your marketing plan. This is very essential for small online store owners.
Defining your brand may include your brand logo, color, vision, mission, and so on.
Any marketing plan you create for your online store must consider the value proposition of your business. Your project must ensure upfront, why the customer should buy from your online store, instead of any other. The marketing plan that is based on this value proposition works better and on a more personal note.
2. Understand buyer personas
You cannot start to create an effective marketing plan for your online store without knowing who you're trying to reach. The next step of your marketing plan is creating buyer personas. It is done to define your target audience.
You have an online store means you know who your customers are. Target them based on gender, age, location, etc. You can start by defining the different segments in your target audience for your online store and then begin building out the personas of your ideal customer within each segment.
3. Outline your marketing strategies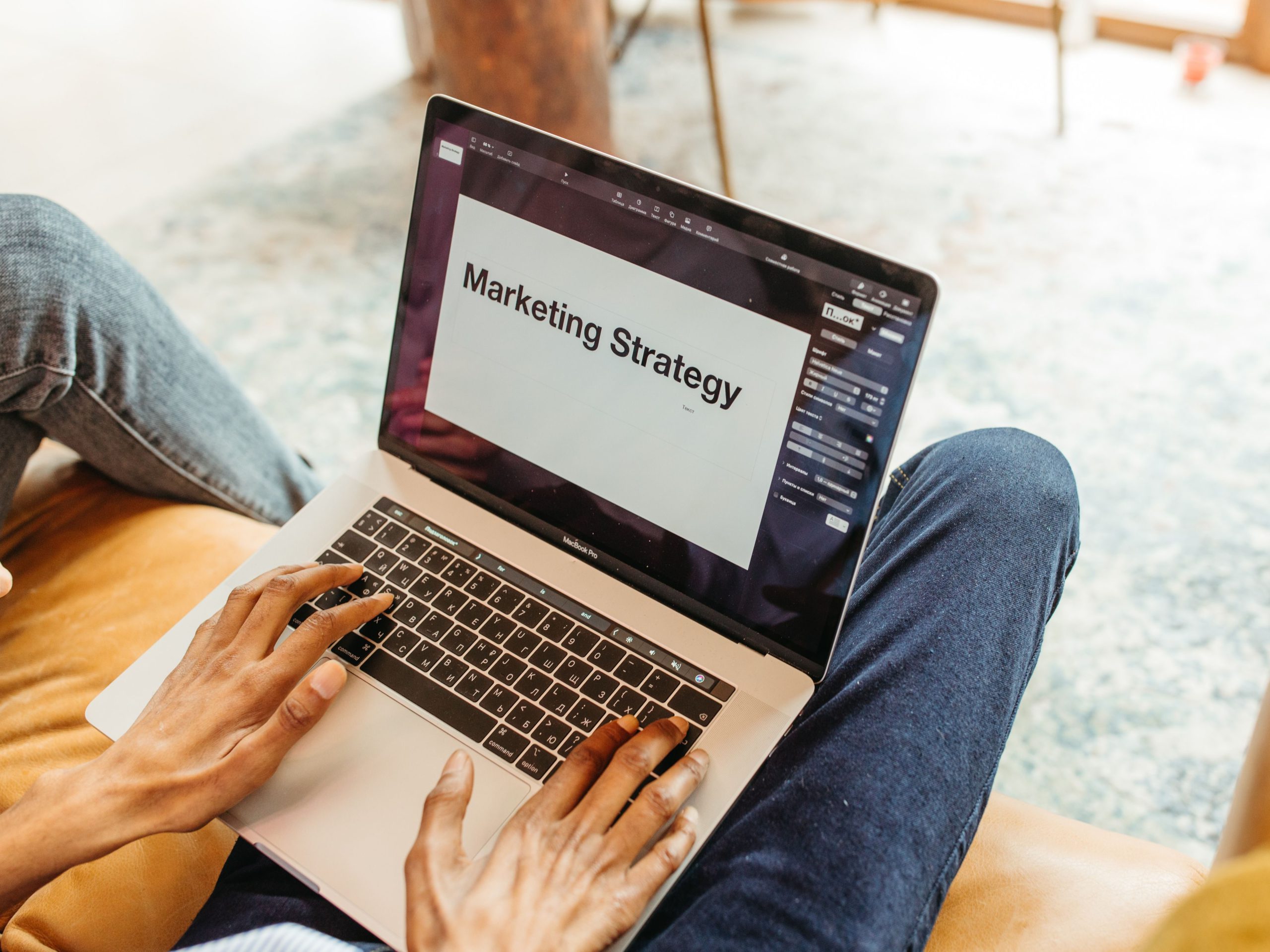 The next step is outlining your marketing strategies because your marketing plan should be the collection of all your marketing strategies that you are going to use to promote your online store.
You can even choose multiple activities that will greatly complement each other. Your marketing strategies may include- social media marketing, email marketing, SEO, paid advertising, and so on. Your strategies are going to be the essence of your marketing plan so make sure to specify and plan them accordingly for your online store.
4. Do proper market research and analyze your market
Research and data are everything when it comes to business and marketing. You should listen to your gut and then back it up with data and facts. Include key statistics from your research in your marketing plan for your online store.
Once you know what to expect, it can help you refine your marketing plan and make it stronger where you might be lacking.
5. Conduct a competitor and SWOT analysis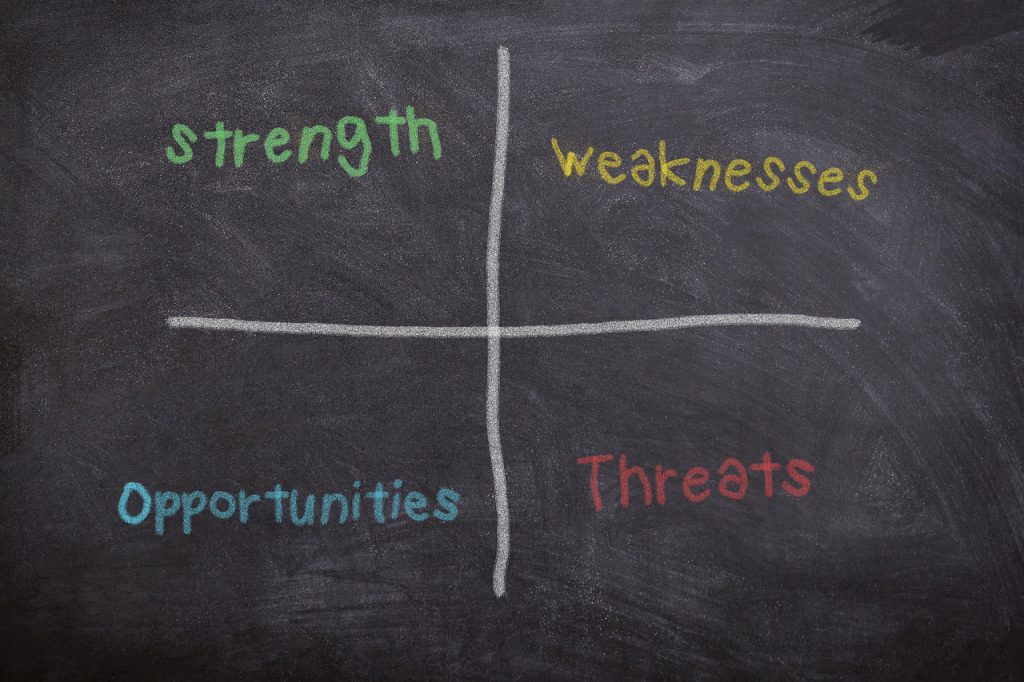 Before you list out any further tactics, you need to do a situational analysis. This will include doing a thorough competitor and SWOT analysis. This process will give you insights into where you currently stand.
Competitor analysis will help you to understand the position of your competitors in your customers' minds and how you can beat them.
SWOT stands for Strengths, Weaknesses, Opportunities, & Threats. By doing a detailed SWOT analysis for your brand, you can understand what exactly your position is in the market and how can you improve your brand to stand out from the rest.
Analyzing your results and being aware of new marketing trends is very vital to keep up with your marketing plan and making it up-to-date. You must tweak and make changes in your marketing plan as your business and market grows and changes.
6. Choose your digital marketing methods and marketing tactics
Once you are done with your research you need to go for the marketing tactics and decide which ones are the best for your online store. To create a proper marketing plan, you must choose suitable online marketing methods.
Once you know who you're trying to reach, the next step is to figure out what channels will assist you in reaching them. The digital landscape is increasing and it has become quite important for an online business to keep up with consumers. It is a crucial step so take your time on that one.
7. Set your budget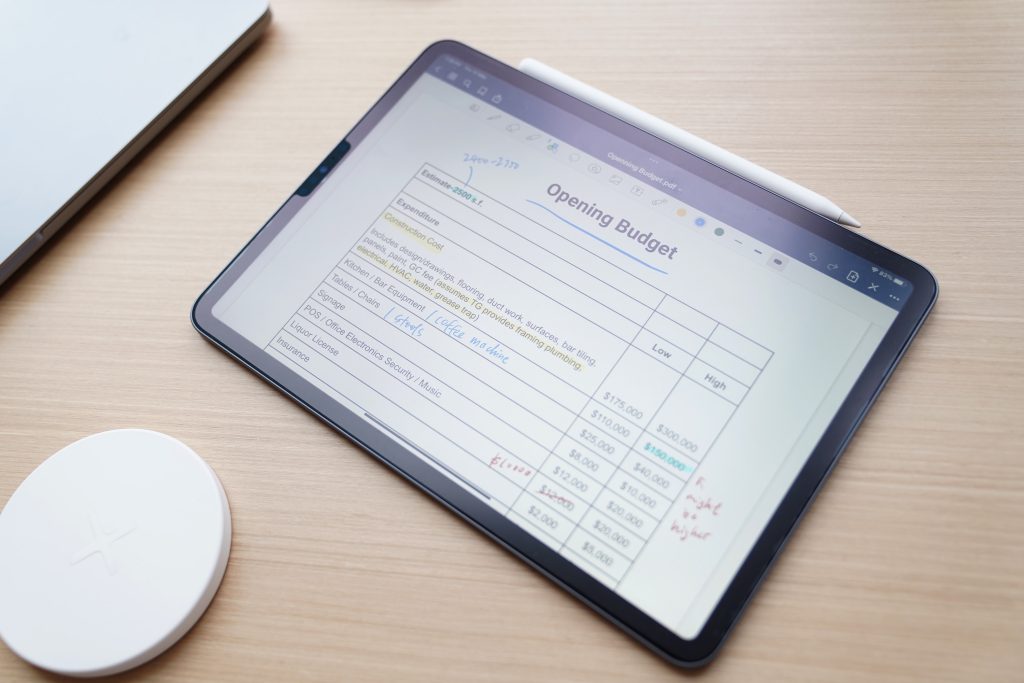 Every marketing plan is going to cost money and since money is an essential factor, you need to prepare a budget after seeing all the requirements. You need to make sure that you have a full section dedicated to the budget. Knowing your budget for your marketing plan will help you create a good plan for your online store.
You must find how much you're willing to spend on each channel and balance it with how much you need to invest to drive valuable results to get the best ROI.
8. Create a good team and assign roles
When it comes to business, the team is everything. No work can be done effectively without a good and strong team. Even when it comes to marketing your online store, your plan must include your team and the work they will be doing. You may be a sales genius but without teamwork, you will not achieve greatness.
Give them each different sector to manage and see what they are best at. Make sure you are hiring the right people and using the best strategy to have a good working environment for the best results.
9. Set clear timelines and set up an audit cycle
The next thing your marketing plan requires is to define its timeframe. You need to decide on a timeline you're looking to accomplish your goals. You can create a marketing plan at any time.
This way, you will get a better hold on your marketing budgets and resource allocation. You must also look into how well you're keeping up with the plan, that's why it's important to set up an audit cycle as well. It is explained clearly in the next and final step.
10. Measure your results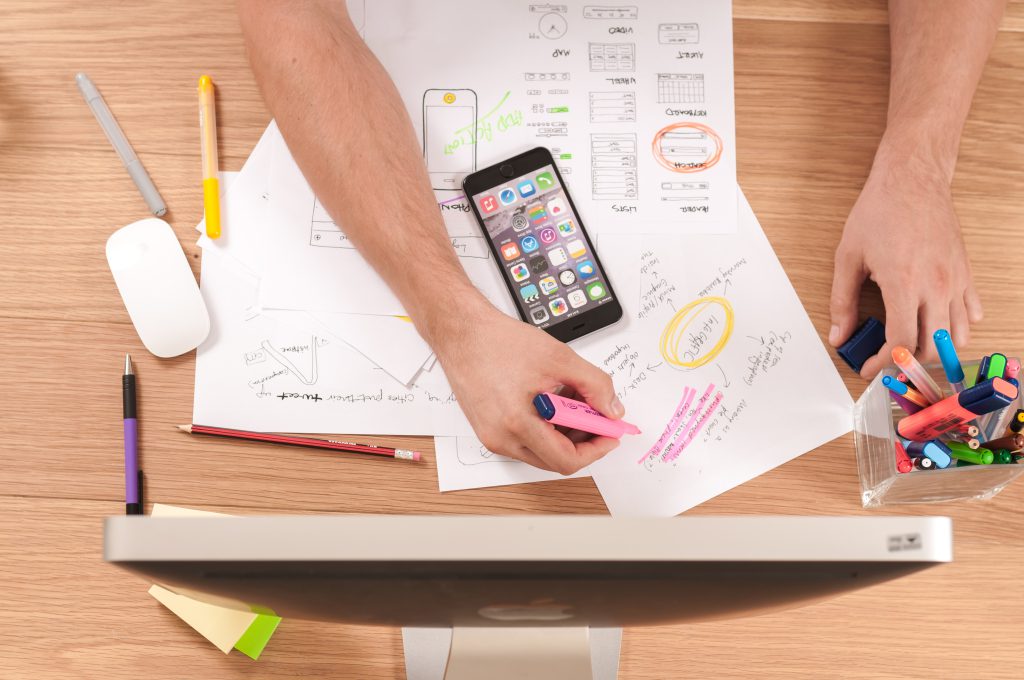 Your marketing plan must have a strategy for measuring results because of all the tricks and attempt you do, you need to know if it is working, and if not, how to make it right. Measuring your results is crucial as it determines whether your business strategies were successful with your efforts.
Choosing a valid KPI is important. This is because measuring goals will explain to you if you need to spice up your tactics a bit. While creating an audit cycle, you can set up a quarterly, half-yearly, or yearly audit based. It can depend on what your business sells and the increase in competition.
Conclusion
Having an online store is a big deal, but to make it do wonders, you need a marketing plan. A marketing plan is the soul of your marketing tactics, without it, you will not be able to function properly. Every idea your online business will implement to sell its product is on that plan.
As an online business owner, you must know how to create a proper marketing plan to promote your online store, which you can do by following these steps.
Do you have a marketing plan for your online store? Do you have any other steps on how to create a proper marketing plan? Tell us in the comments.
Thanks for reading.
63
0
0
cookie-check
How To Create The Perfect Marketing Plan For Your Online Store In 10 Steps